Washburn D-10S-N Accoustic
I bought this guitar off my Dad after he bought a fancier Washburn model. He bought this to replace a 1950 Martin 000-18. It has decent action and terrific sound. Better yet, this is a top rated guitar on most web sites (for under $500) and it sells for only about $200 new on ebay with a really nice hard shell case!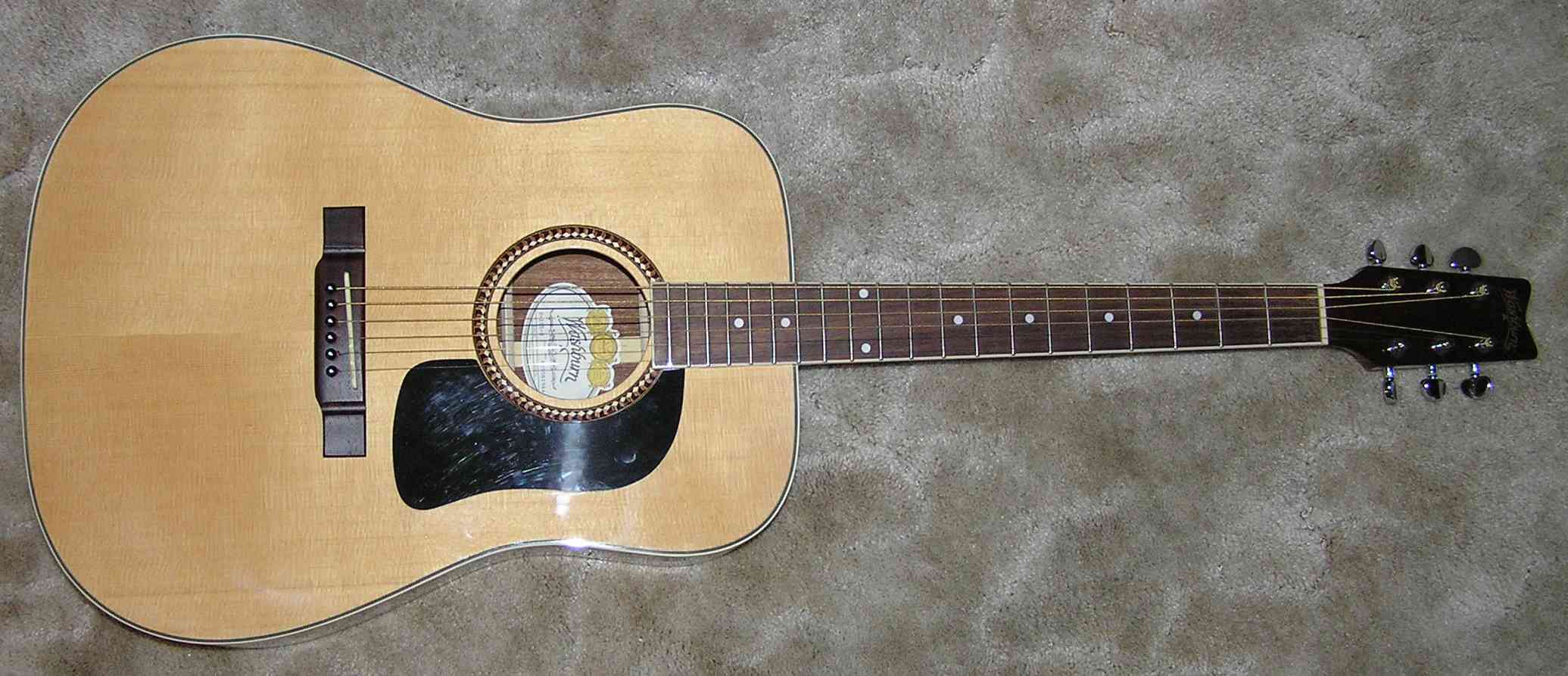 Left click pictures below to see larger size prints!